Industries benefit from injection molding
11 Oct 2023
Plastic injection molding is a commonly used process in a number of industries, thanks to its benefits in its reliability, quick manufacturing time, high volume capacity and minimum waste. Manufacturers and designers can also customise plastic injection molding processes to meet a number of different customers' requirements. 
Medical and Pharmaceuticals 
Plastic injection molding is essential for the manufacture of medical and pharmaceutical products since many medical items must be shatter-proof, non-porous, and of the highest quality and hygiene possible. Numerous uses for injection molded plastics provide a wide range of products and parts, including implants, emergency equipment, and dozens of other items. Injection molds can also be used in the pharmaceutical sector to produce a wide range of goods and parts, including bottles, caps, syringes, vials, containers, trays, and blister packs. Medical gadgets like insulin pumps and dialysis machines can also benefit from this technology. The medical business may profit from injection molding's shortened production schedules and inexpensive manufacturing materials while still producing high-grade medical items since it produces goods in large quantities. The need for rapid COVID-19 test kits and related items during the pandemic proved the amazing ability of injection molding manufacturers to meet the huge demand globally in a short time.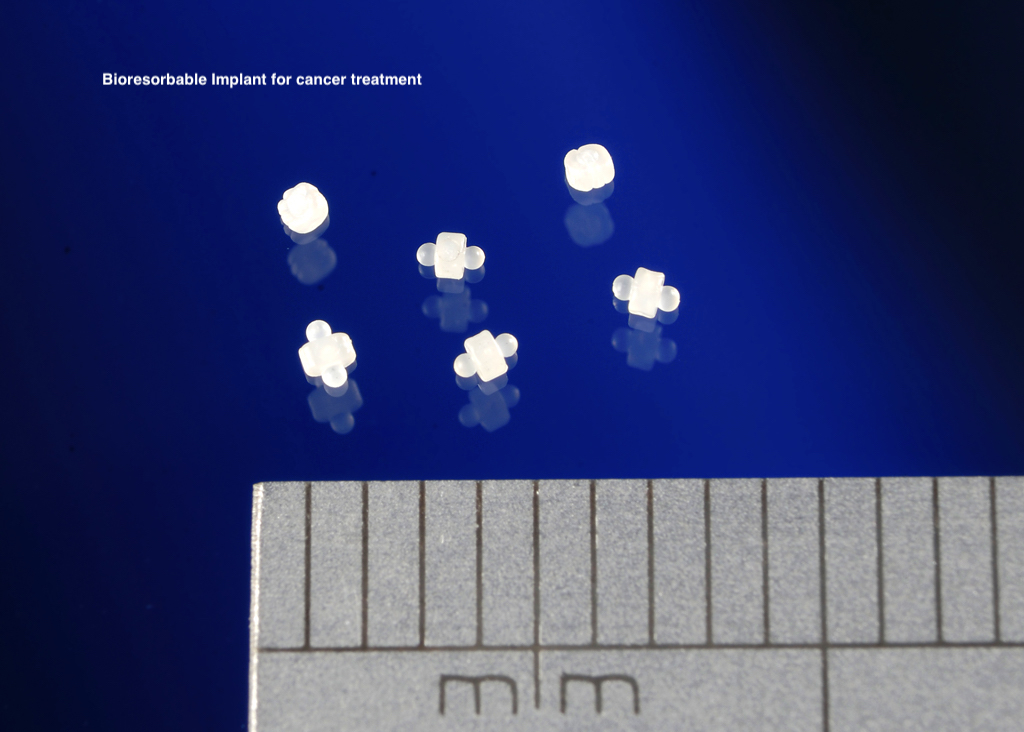 Photo: Micro Systems
Food and Beverage 
As plastic can be used to create intricate forms and pieces that are both sturdy and affordable using injection molding, the technique has become extremely popular in the food and beverage sector. Products of all sizes may be produced fast and effectively while meeting the highest quality requirements by using a variety of plastic materials.The ability of this method to produce food and beverages in large quantities with little human involvement is another key benefit. These goods may be produced using a plastic injection mold, which is perfect for large-scale items like food packing containers where accuracy and consistency are essential success elements. Plastic is especially useful for preparing foods and beverages since it does not easily react with food and prevents contamination of these goods by germs or components from the outside. Additionally, some injection-ready polymers have received approval from international standard organizations for usage in the food industry. By using food-grade materials and polymers, such as those that are BPA-free and non-toxic, in the production of their goods, injection molding enables the food and beverage industry to achieve these criteria.
Automotive and Electronic 
Many of the components featured on modern cars require a variety of precisely crafted characteristics in order to work properly. To design, organise, and produce the parts they require, many of the top figures in the automobile industry have opted to use plastic injection molding. Bumpers, dashboards, door trim panels, and smaller parts like cup holders and mirror housings are examples of injection molded components. For performance and durability, plastic components made by injection molding for automobiles must meet very strict requirements, and the selected plastic material must be able to tolerate extreme heat and continuous use over time. Numerous thermoplastics, including PP, PE, PS and ABS, have gained popularity as they can adhere to these strict specifications while still being relatively lightweight when compared to metal substitutes.
Similarly, corrosion-resistant plastic housings increase system lifespan while also boosting performance, hence it is recommended to manufacture housings utilizing plastic injection molding techniques. Many items, from television to computer mouses contain parts made using plastic injection molding.
The enormous degree of personalization provided by plastic injection molding is one distinctive benefit to be applied in these industries. Depending on their particular demands and design specifications, businesses may select from a broad choice of colors, textures, finishes, and densities for their plastic components without much restriction. 
Packaging 
Plastic injection molding is a great option for a variety of packaging components, including bottles, lids, tubs, buckets, and closures. Plastic packaging may be effectively created to achieve desired looks since there are practically infinite permutations of form, style, colour, and texture available. A broad range of characteristics for heat tolerance, strength, chemical resistance, UV light tolerance, impact resistance, and dozens of other attributes that may be required of specialised packaging are made possible by the diversity of various plastic formulations. In addition, a portable way to safeguard consumer goods or foodstuffs against tampering or damage is using thin-walled packaging, a particularly efficient barrier against outside contamination since it is often less than 1 mm thick.
Consumer products 
So many items around us are made of injection-molded items, from toothbrushes and shampoo bottles to lipstick cases and household cleaning bottles. Injection molding can manufacture high-quality consumer items and packaging swiftly, with diverse, effective manufacturing that distinguishes brands. Also, plastic injection molding is significantly cost-effective for product orders of high volume, especially when required in a short period of time, as the high cost of injection mold design and manufacture is spread out over the high quantity produced. 
How can Micro Systems help you? 
With more than 20 years of experience in mold design, mold manufacture and injection molding, especially for the medical and pharmaceutical, ophthalmics, diagnostics and F&B, our team at Micro Systems can support you closely at every step of the project. We use the latest technology available on the market, together with the expertise from our experts based in the UK and Singapore, to lead your projects to success.
Contact us today for more information.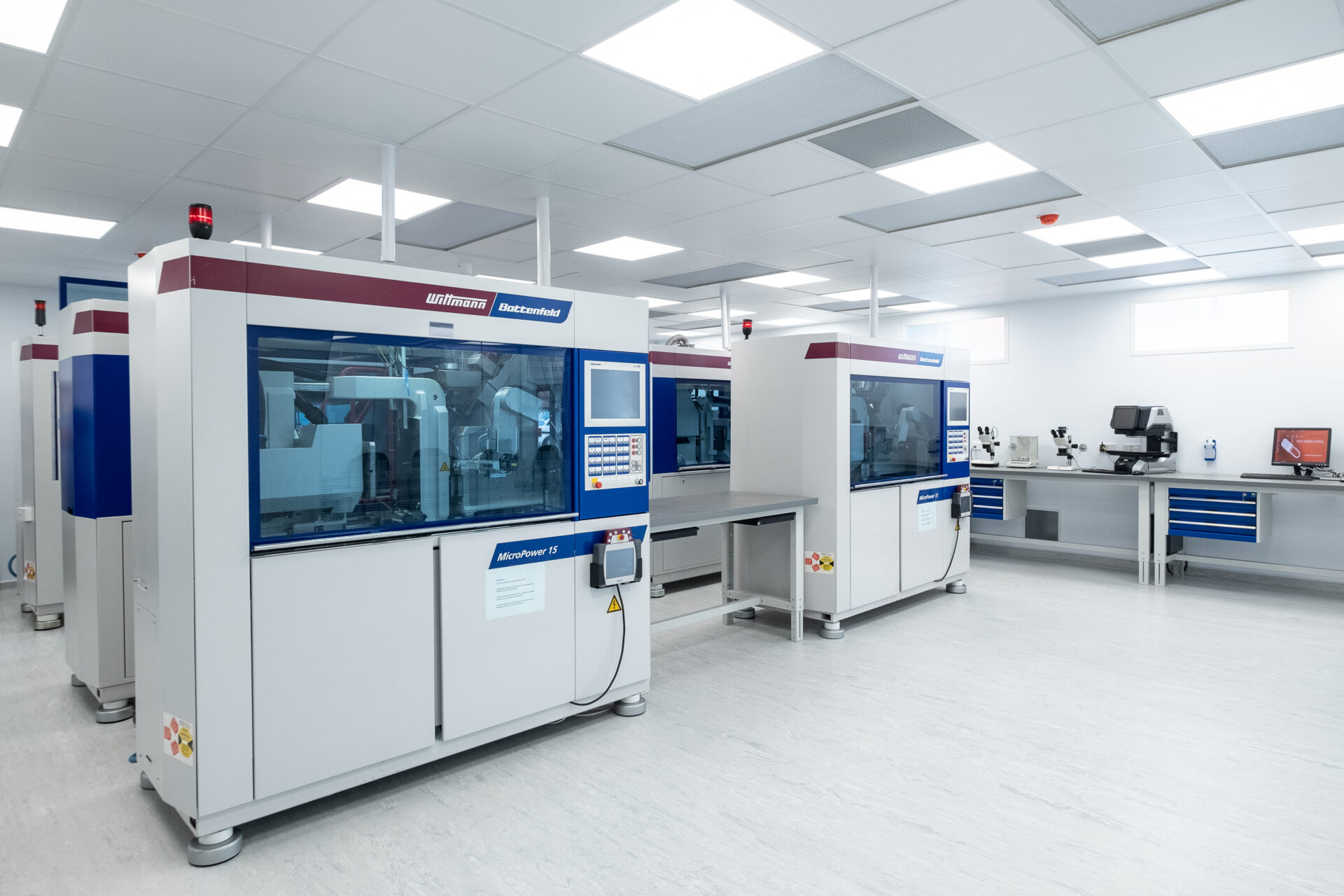 Photo: Micro Injection Molding facilities at Micro Systems