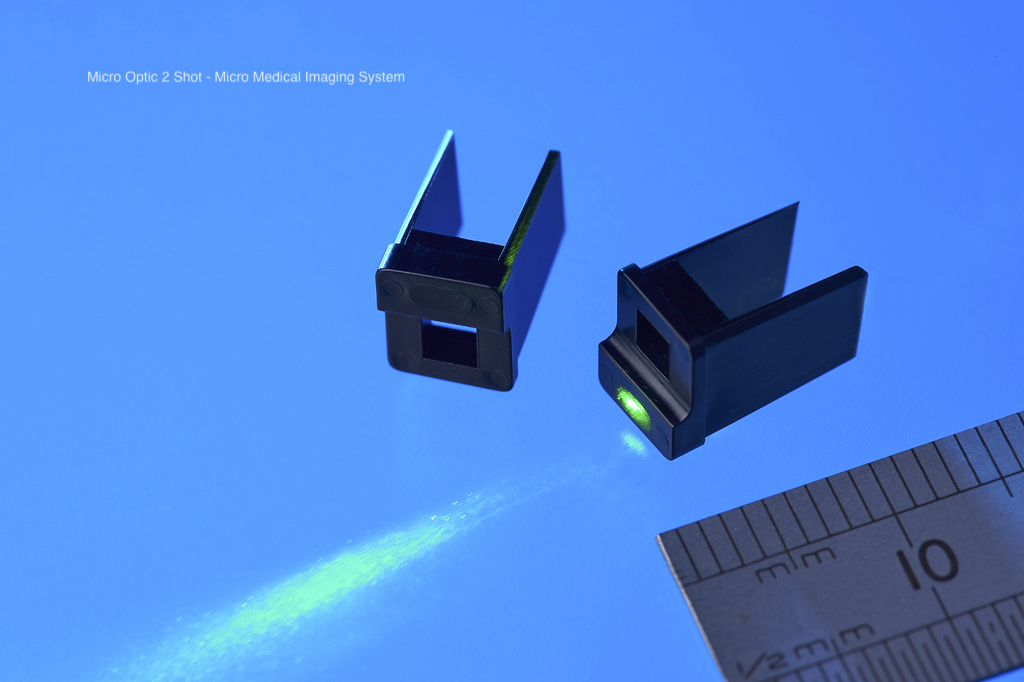 INTEGRATED OPTICAL FEATURES
Our strengths in advanced ultra-precision mold design, mold manufacture and molding allow us to provide solutions ranging from multi-cavity optical molds with demanding toricity tolerances and high volume, to single-cavity micro fresnel lenses with nanometer scale features.
Example: IOL devices, contact lenses, contact lens blister, etc.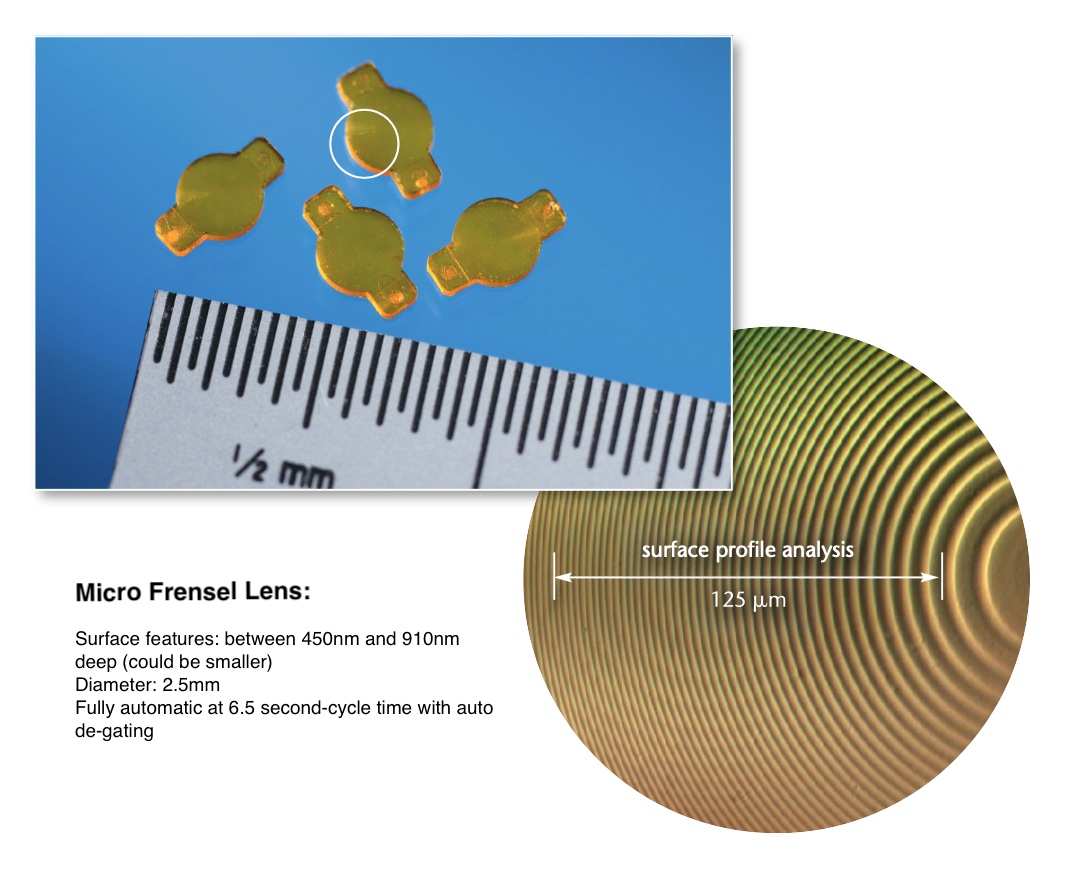 MICRO FRESNEL LENS
The Micro Fresnel Lens shows our true capabilities in mold making. The 4-cavity mould produces a micro Fresnel lens with a diameter of 2.5 mm and runs fully automatically at a 6.5 second cycle time with auto degating. The surface features on the lens surface are between 450 nm and 910 nm deep, with the ability to go smaller.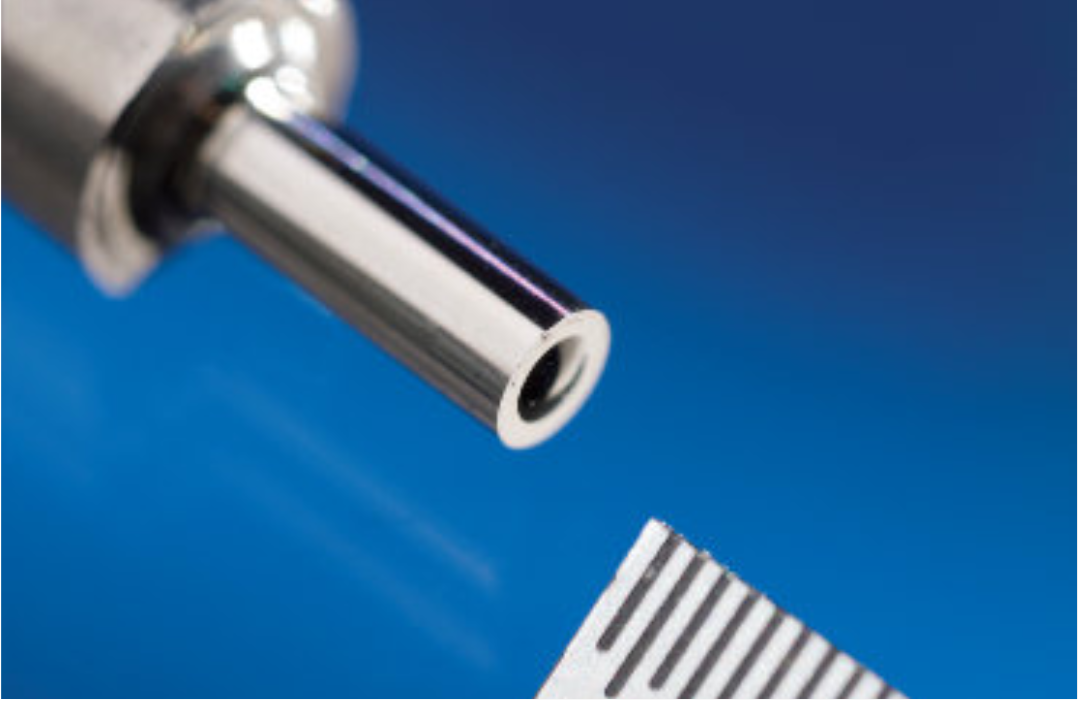 OPTICAL INSERTS
Micro Systems can supply optical inserts for conventional and micro molds. In certain applications, we can supply hardened stainless mold steel inserts, directly machined, without the need to carry out any manual polishing operations.