Micro Milling and Micro Metrology in Micro Manufacturing
29 Sep 2023
The emerging techniques in micro and nano manufacturing make it possible to produce extremely complex structures with very few geometric restrictions, high design flexibility and various applications in numerous industries and professions, including medical, electronics, photonics, biotechnology, automotive and aerospace. 
Micro milling for ultra-precision geometries
Micro milling is a powerful technique used in manufacturing highly complicated 3D geometries in difficult-to-manufacture materials such as hardened steels, which can be extremely suitable for creating very precise and accurate parts with microscale features of less than 1-micron tolerance on the object's form and dimensional accuracy. The extremely high speed (50,000+ rpm) improves the quality of the cut and surface finish, reduces tool breakage and increases productive machining. Within the mold making industry, micro milling allows for highly accurate high-aspect ratio micro structures (microchannels, ultra-thin walls, microarrays) and precise patterned surface microstructures, which are essential in the making of distinctive applications like microfluidics and lab-on-a-chip. Using micro milling, Micro Systems have manufactured microfluidic molds for single-cell immune profiling and single cell gene expression technologies, with molded devices precisely reproducible within 0.5 microns using polymers such as PC, COC and COP, incorporated 50-micron microchannels, integrated optics features and a surface finish less than 20-nano Ra.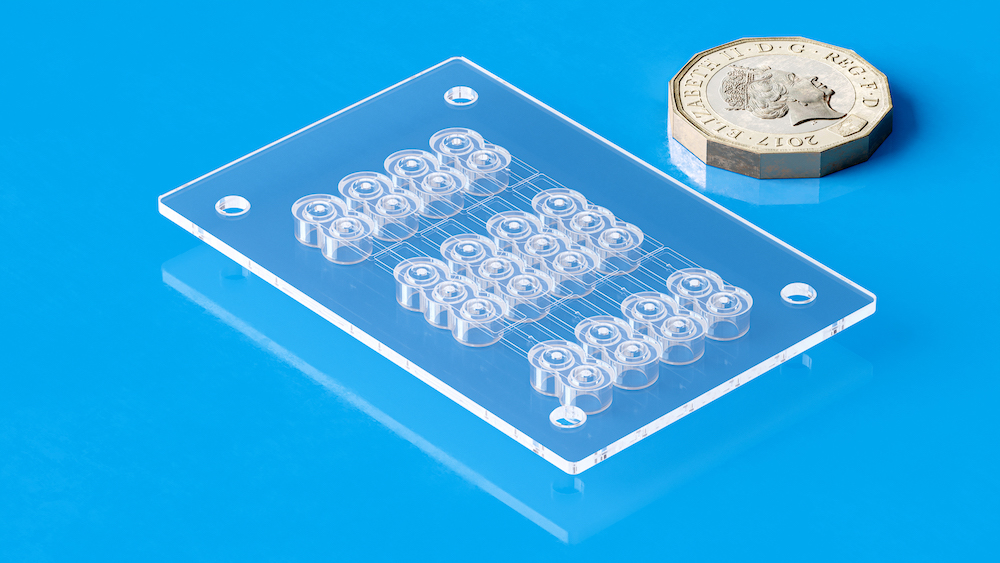 Figure 1: Microfluidic chips with incorporated 30-micron microchannels, integrated optics features and a surface finish of less than 20-micron Ra. 
In a recent project, using Kern Pyramid Nano machine within a temperature-controlled environment, Micro Systems was able to maintain 0.0005 mm (0.00002") positional accuracy, and the spindle speed of 55,000 rpm could machine fully hardened steel using cutters as small as Ø0.050mm (0.002""). At this level of micro manufacturing, proprietary techniques are used to ensure all cutters can be perfectly aligned to ensure the finished manufactured parts are without any cutter steps. In addition, the UK-based mold maker closely controls all other crucial factors, including material characteristics, tool geometry, air temperature control, manufacturing environment and cutting parameters, to achieve the desired outcomes with the highest efficiency and optimization. 
Using innovative CAD/CAM softwares, collective experience and knowledge on material performance, time-cost efficient machining strategies and micro milling excellence from designers, technicians and engineers, Micro Systems is advancing into much smaller ranges of dimensions with extremely high levels of precision, accelerating the disruptive miniaturization trend especially in the medical and diagnostic sectors.
Micro metrology enabling manufacturing precision 
The increasing complexity involved in micro manufacturing requires advanced measurement and verification techniques that can only be found in micro metrology. For all micro parts manufactured of various length scales, quality assurance requires a range of different advanced micro metrology technologies and systems, for example, non-contact white light interferometry (surface measurement and inspection) or focus-variation (shape and roughness measurement), that can generate colour 3D models for comparison against CAD models and other data analysis. The capabilities to precisely scan and measure manufactured items in process can beneficially shorten project lead times, resulting in faster turnaround on design or steel iterations, more reliable measurements and potentially lower costs.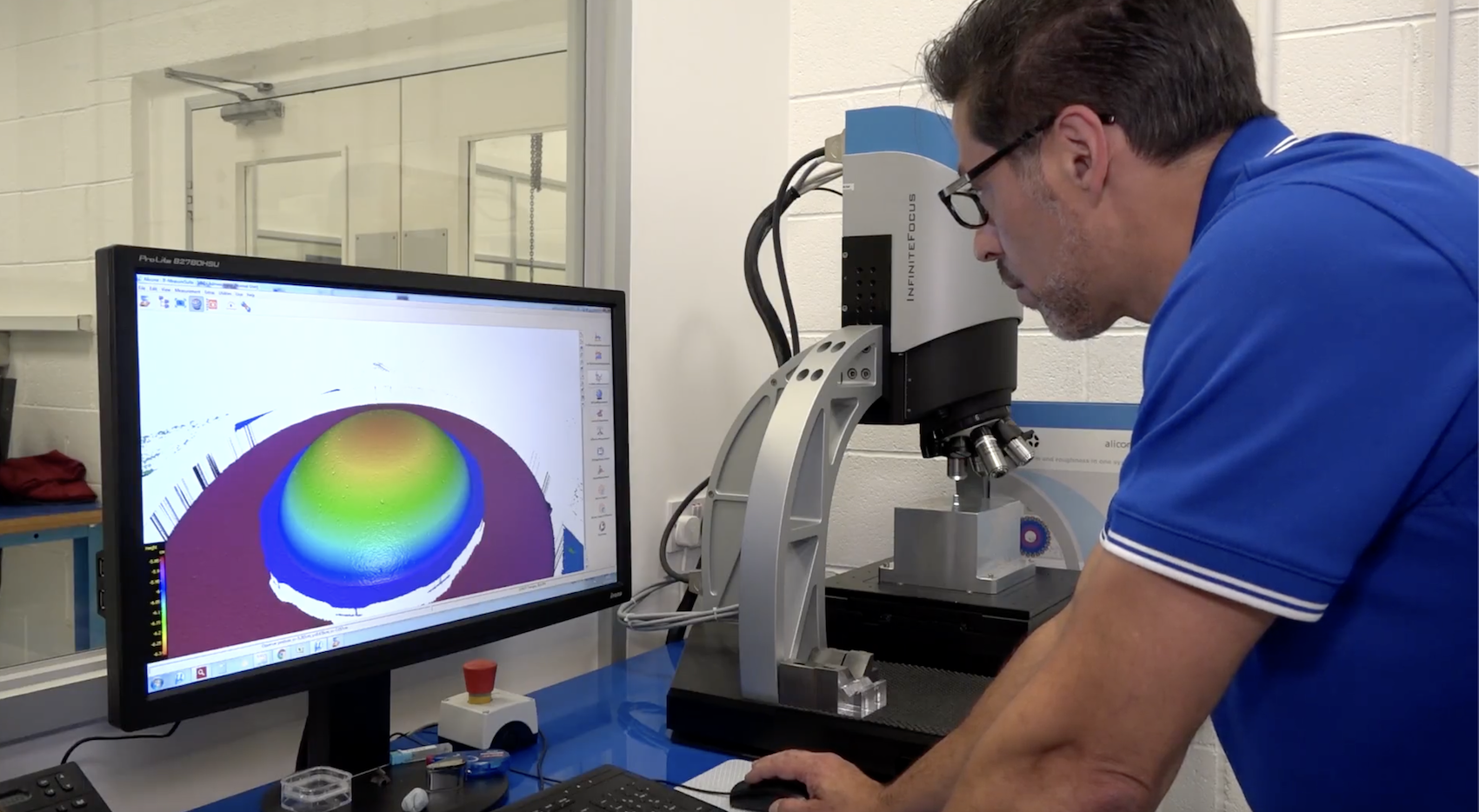 Certain machines, for example the Keyence VHX6000 digital microscope, could be used to check the parts while they are still on the machine (IPCs – in process checks). The ability to mount the micro metrology system onto the KERN machine for IPCs without removing the parts being manufactured ensures no positional accuracy is lost due to loading and unloading of parts for measurement checks. Micro Systems also utilizes Alicona InfiniteFocus G5, to conduct thorough 3D surface analysis at the nano level, surface roughness 2D Ra and 3D Sz results, with a 10 nm resolution, to identify, if any, corrosion, burns and surface detects, and all measurements are traceable to ISO standards.
By utilising many groundbreaking techniques and expertise in micro machining to solve complex micro-manufacturing problems, at Micro Systems, significant progress is being made as we move from micro to nano manufacturing. With in-house mold design, mold manufacture and micro molding capabilities, Micro Systems can provide one-stop solutions for challenging ultra-precision manufacturing projects for medical, pharmaceutical, ophthalmics and diagnostics markets.
Contact us today to discuss your Mold Manufacture and Injection Molding projects!
Micro Systems (UK) Limited 
As posted on »inno« No. 85: High-Precision Production Processes