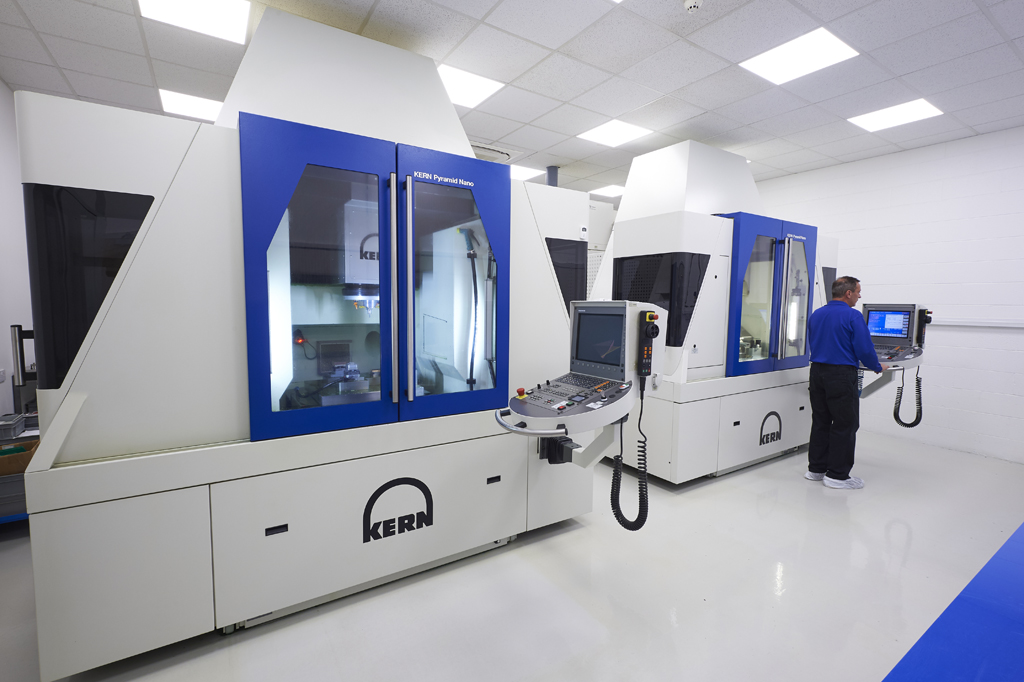 MICRO MOLD MANUFACTURING.
Micro Systems only invest in the leading edge ultimate precision machining capabilities.
We have Kern Pyramid Nano micro milling machines which are capable of producing surface finishes of less than 10nm Ra for microfluidic and micro optical applications.
These machines are capable of direct machining of the mold form into hardened steel at 52 Rc using cutters as small as 50 microns.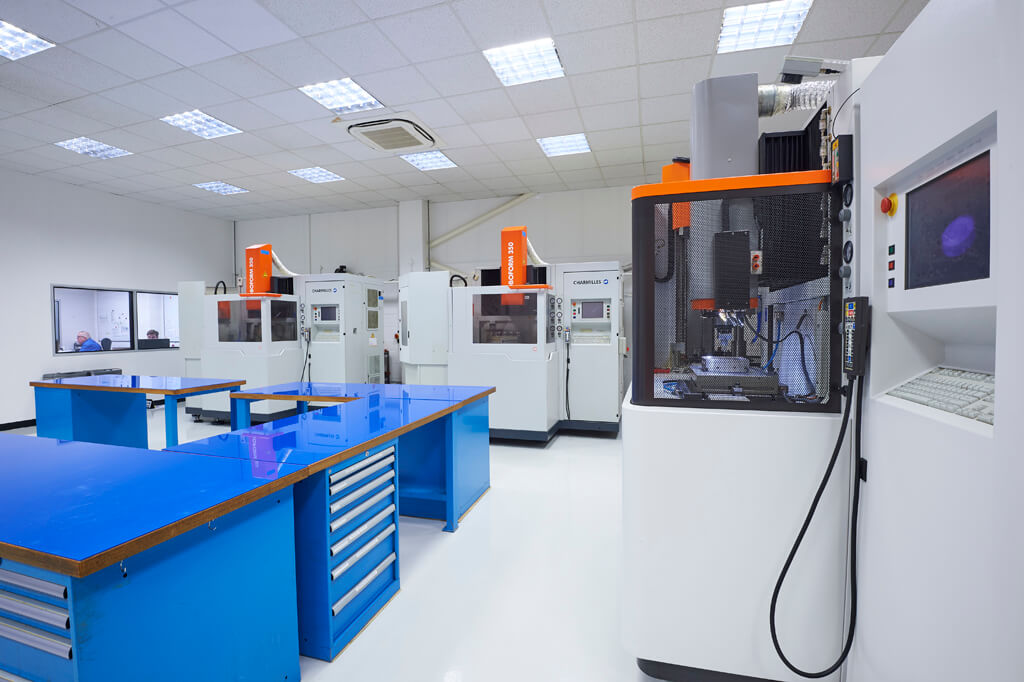 CLEAN TEMPERATURE CONTROLLED ENVIRONMENT.
Micro Systems also has micro EDM machines and Micro Wire EDM machines, all of which are housed in clean, temperature controlled environments.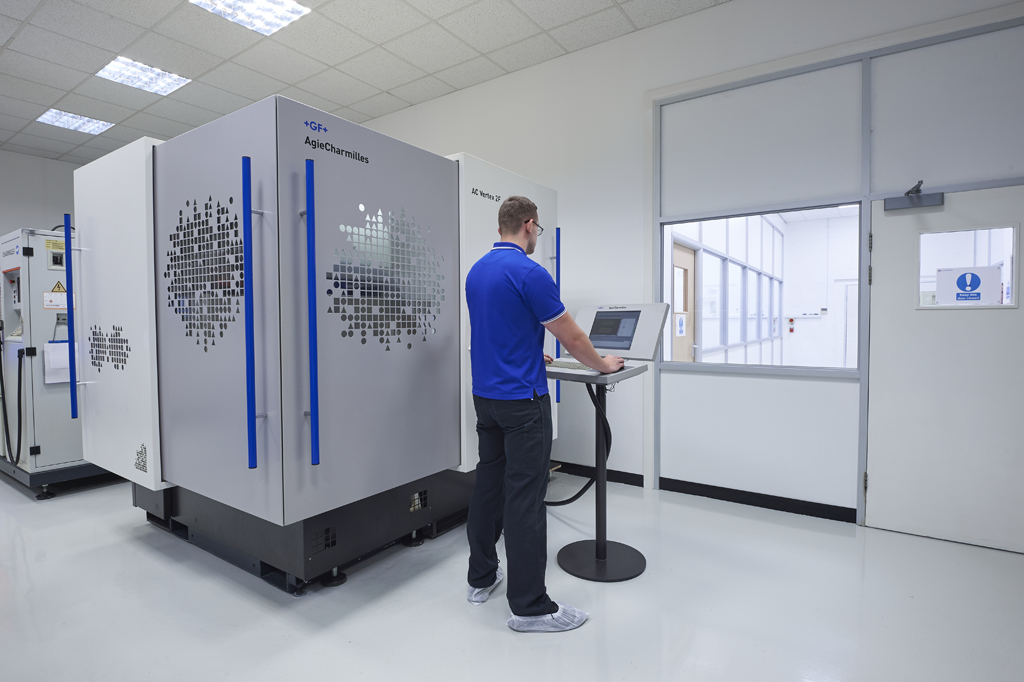 WIRE EDM.
Our wire EDM machines have a 1 micron repeatability and can cut hardened steel with a wire diameter of 30 microns. This is ideal for very small corner features with long aspect ratio in micro mold inserts.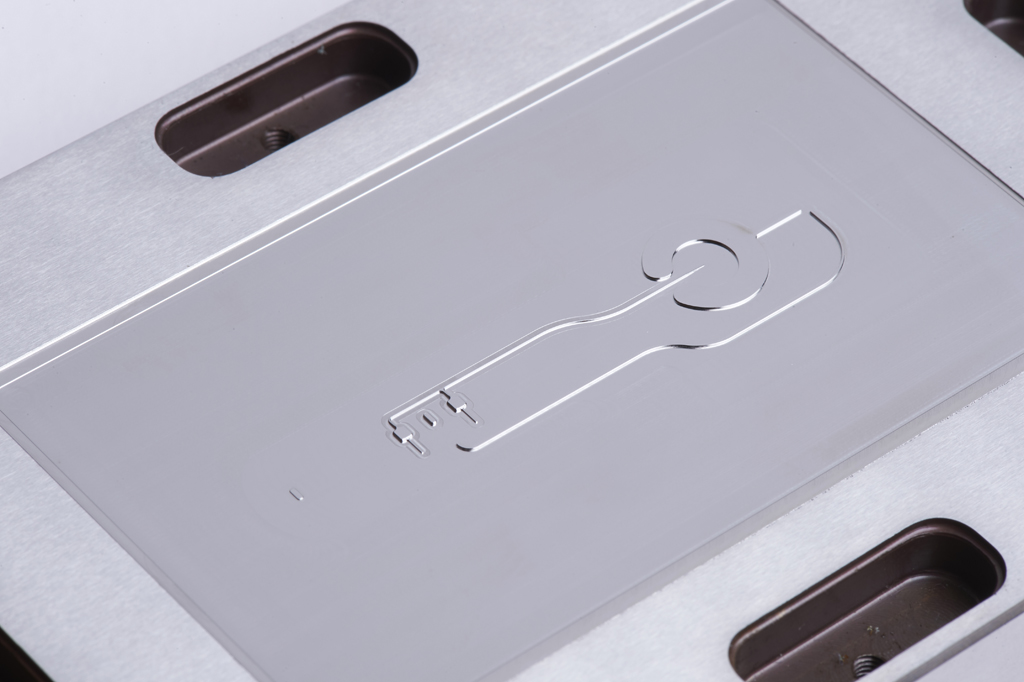 MICRO FLUIDICS.
Micro Systems can diamond machine Nickel Inserts to give the ultimate surface finish on the Kern Pyramid Nano machines. We can also machine fully hardened mold steel inserts at 52 Rc for example this insert for production molding of COC lab on a chip microfluidic blood analysis device.