See you at COMPAMED 2023!
26 Oct 2023
COMPAMED in Düsseldorf is a leading international trade fair for the medical technology supplier sector. The trade fair offers a comprehensive range of high-quality medical technology components, services and production equipment for the medical industry.In addition, the two accompanying forums, the COMPAMED HIGH-TECH FORUM and the COMPAMED SUPPLIERS FORUM, offer exciting presentations by experts from the industry and space for professional exchange.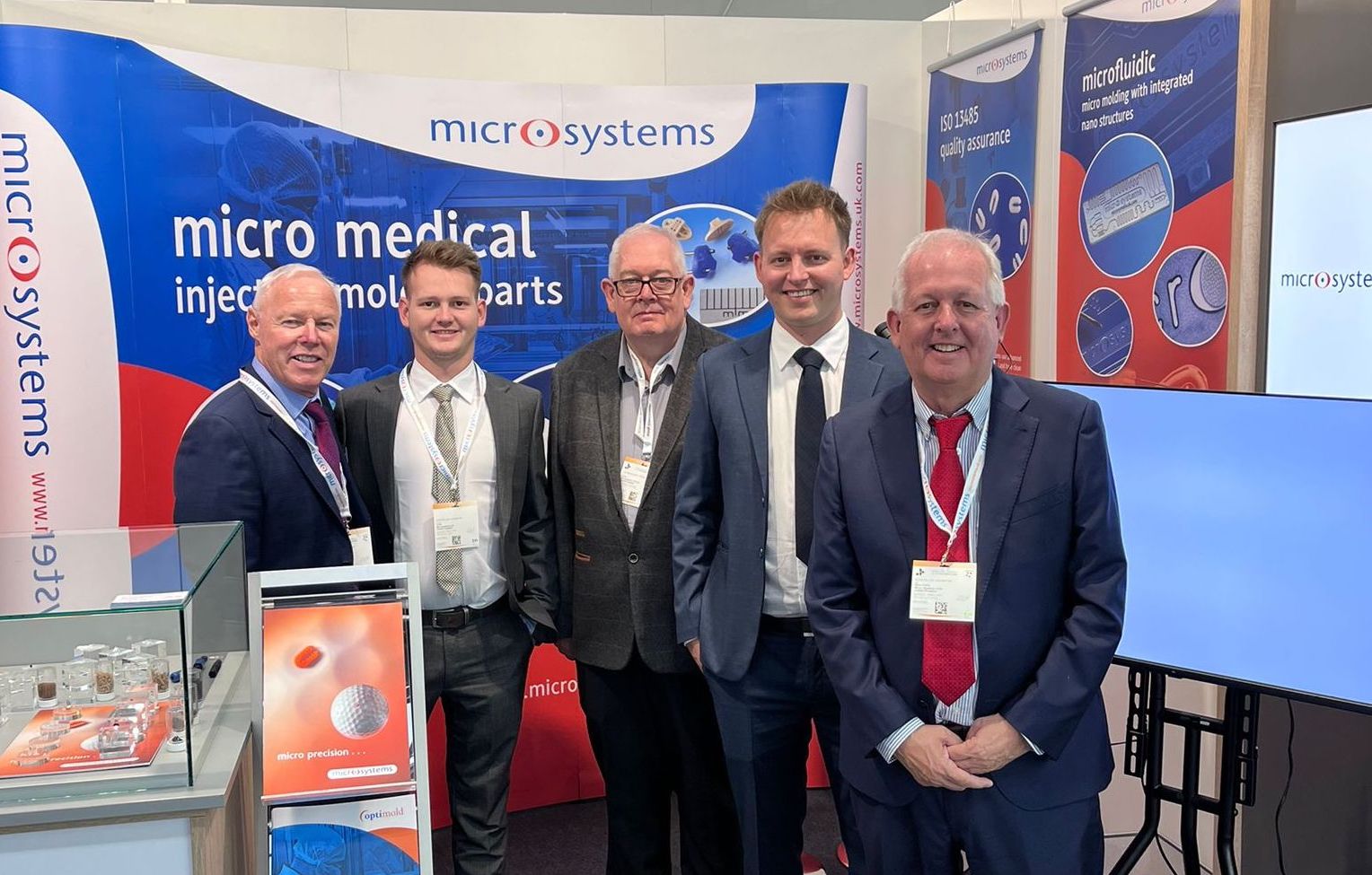 Photo: Our amazing team at COMPAMED 2022
At this exhibition, Micro Systems will proudly exhibit along with 800 other companies from all over the world, showcasing our most recent technical developments and related goods and services in medical devices and medical technology. We will be exhibiting at Booth F35.3 on four days of the event. 
13 – 16 November, 2023
Düsseldorf, Germany. Booth F35.3
You can secure your tickets here. 
At Micro Systems, we strongly believe that our 20+ years of experience and expertise can help our customers to achieve the highest precision level with their medical device and medical technology. Germany has always been one of our to-go destinations for medical trade fairs and networking events, with promising medtech projects coming. Germany is by far the largest MedTech market in Europe, and the third-largest medical technology market in the world. One of the most profitable healthcare sectors in the world, the German medical device industry generates around USD 35.8 billion in revenue yearly, or 25.6% of the whole European market (International Trade Administration). Come visit us and enjoy the dynamic MedTech scene in Düsseldorf, Germany!
See you there!