See you at InterPlas 2023!
26 Aug 2023
The 75th INTERPLAS 2023, 26 – 28, September 2023 in Birmingham, is the UK's leading plastics exhibition and conference. The event this year features over 500 exhibitors, enabling over 12,000 attendees from across industry to discover the latest innovations in plastics manufacturing processes, technologies, materials and services.
Micro Systems will be exhibiting at Interplas 2023 in Birmingham, UK to to showcase our cutting-edge mould manufacturing capabilities for the medical industry, as well as answer any of your questions regarding mold-making and precision molding for medical devices, micro molds, microfluidics and other technologies in the world of precision mold manufacture and mouding. We will be exhibiting at Hall 4, Stand C75 in NEC, Birmingham.
Our 20 years of experience in the medical device sector, with our fully-equipped facilities in Golborne (UK) and Singapore, Micro Systems can confidently support you with your medical device projects, from the mold design stage all the way through the final micro molded parts.
See you in Birmingham!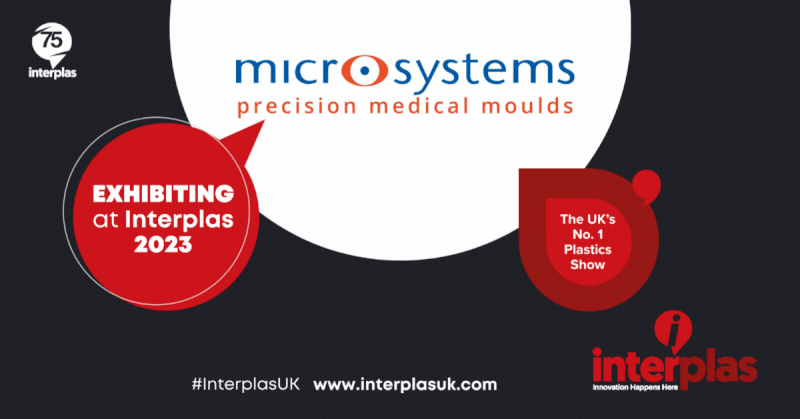 Micro Systems specialises in the design, manufacture and validation of ultra precision micro moulds for the medical, pharmaceutical and optical markets, at the same time, the development and use of micro and nano technologies in the design and manufacture of injection moulded components. We have a dedicated micro moulding facility, and have ISO13485 and ISO9001 certifications. For more information, please Contact us or visit our website.