See you at MEDICAL TECHNOLOGY IRELAND 2023!
20 Aug 2023
The MEDICAL TECHNOLOGY IRELAND 2023 exhibition, 20th and 21st, September 2023 in Ireland, is Europe's 2nd largest and fastest growing medical device manufacturing show! These 2 unmissable days welcome 300+ exhibitors, with 1200+ attendees, showcasing innovative medical technology products and solutions for the Irish medical device design and manufacturing industry. 
Micro Systems will be exhibiting at Medical Technology Ireland 2023 in Galway, Ireland, to share our capabilities in manufacturing top-of-the-line medical molds – from large multi cavity medical device molds with complex servo movements and integrated monitoring systems, to tiny medical micro molds with part weights in the thousandths of a gram and below. Our sales team will be out in full-force to answer any of your questions regarding mold-making and precision molding for medical devices, micro molds, microfluidics and other technologies in the world of precision medical component supply. We will be exhibiting at Booth 125, in Galway Racecourse, Ireland. 
Our 20 years of experience in the medical device sector, with our fully-equipped facilities in Golborne (UK) and Singapore, Micro Systems can confidently support you with your medical device projects, from the mold design stage all the way through the final micro molded parts.
See you in Ireland!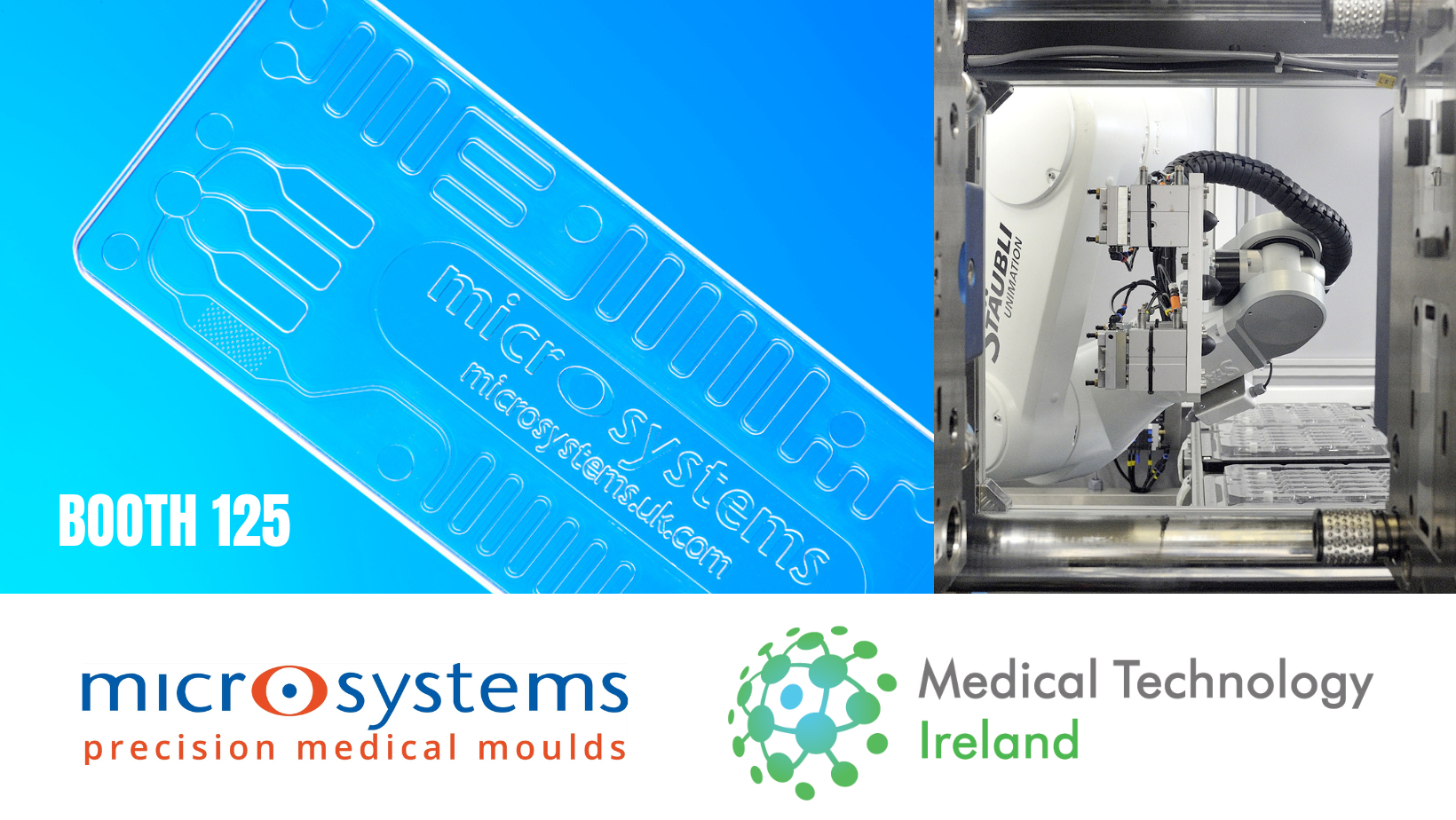 Micro Systems specialises in the design, manufacture and validation of ultra precision micro moulds for the medical, pharmaceutical and optical markets, at the same time, the development and use of micro and nano technologies in the design and manufacture of injection moulded components. We have a dedicated micro moulding facility, and have ISO13485 and ISO9001 certifications. For more information, please Contact us or visit our website.