See you in Bangkok – Medical Fair Thailand 2023 Exhibition!
16 Aug 2023
The 10th MEDICAL FAIR THAILAND 2023 conference and exhibition, on 13th and 15th, September 2023 in Bangkok, Thailand, brings together 800 exhibitors from 30 countries and regions, with more than 11,000 visitors, to navigate the dynamic marketplace of the medical and healthcare sectors in this emerging part of the world. 
At this exhibition, Micro Systems will proudly exhibit along other companies from Europe, the United States, and Asia/Pacific, showcasing our most recent technical developments and related products for the medical, ophthalmic and diagnostic sectors. We will be exhibiting at Booth S17 on the 3 days of the exhibition. 
According to a recent report, the Asia-Pacific (APAC) medical device market would grow at a CAGR of 4.4% from 2022 to reach over $225 billion in 2030. With a 43% market share in the medical device sector, hospital supplies will continue to be the main device segment. The expansion of the hospital supplies market is anticipated to be primarily driven by personal protective equipment (PPE) and operating room equipment during the projected period.
Our 20 years of experience in the medical device sector, with our fully-equipped facility in Singapore, Micro Systems can confidently support you with your medical device projects, from the mold design stage all the way through the final micro molded parts.
See you in Bangkok, Thailand!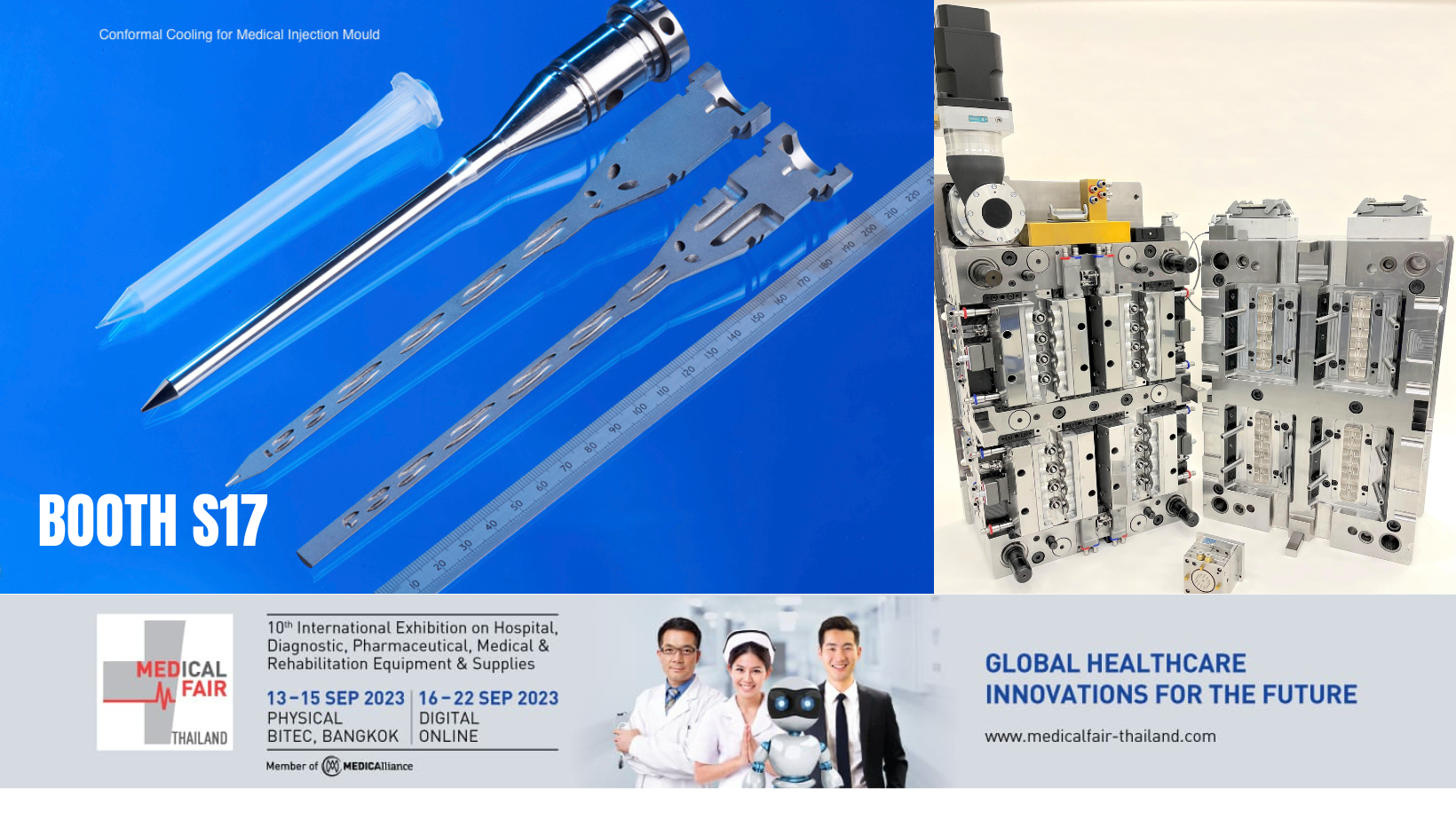 Micro Systems specialises in the design, manufacture and validation of ultra precision micro molds for the medical, pharmaceutical and optical markets, at the same time, the development and use of micro and nano technologies in the design and manufacture of injection molded components. We have a dedicated micro molding facility, and have ISO13485 and ISO9001 certifications. For more information, please Contact us or visit our website.