How Corporate Social Responsibility creates a better workplace
31 Mar 2023
Corporate Social Responsibility and the employee
According to United Nations Industrial Development Organization (UNIDO), Corporate Social Responsibility (CSR) is defined as "a management concept whereby companies integrate social and environmental concerns in their business operations and interactions with their stakeholders", which helps businesses to achieve a balance of economic, environmental and social imperatives ("Triple-Bottom-Line Approach").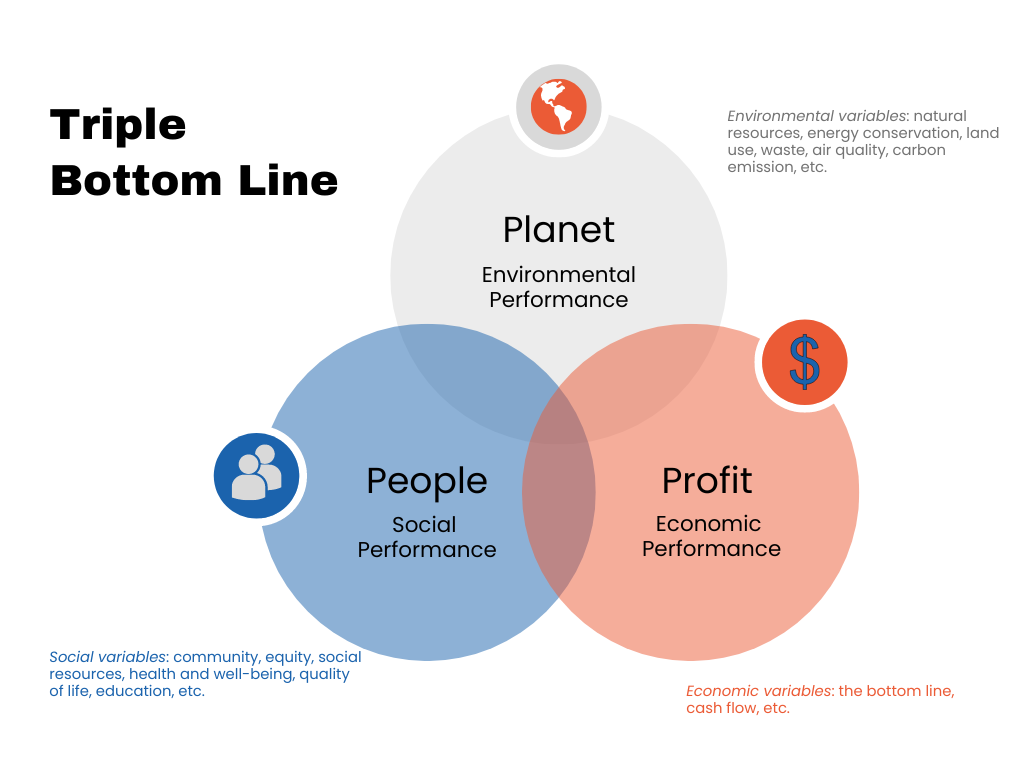 While the environmental aspect of Corporate Social Responsibility is normally more widely mentioned, key CSR issues lie under the social spectrum, including but not limited to labour standards and working conditions, employee and community relations, social equity, gender balance, human rights, good governance and anti-corruption measures, should not be neglected. In fact, CSR could have significant positive impacts on the workforce of the business, directly affecting the business's ability in attracting new talents, preventing turnovers, and increasing the overall motivation, wellbeing, quality, satisfaction, creativity, loyalty and commitment, which in turn significantly helps businesses in cutting costs and improving their brands. 
In a study, workers with high subjective well-being had 41% lower health-care expenses than those with low well-being (T.Rath, J.Harter, 2010), or 86% of millennials would be willing to take a wage reduction to work for a company that shares their beliefs. In America, 71% of workplace donors say they want to work with companies whose aims and values fit with their own, while in the UK, 59% of employees are more likely to be engaged at work, an 11 point rise from 2020 when their employer engages in corporate social responsibility and/or charitable programmes, and 82% of workers who have the option to participate in CSR activities are proud of their employer. In addition, a number of companies in the UK have done much more than just "talking the talk" by effectively implementing different programmes to deliver their employer engagement. 
Employee motivation, responsibility and productivity 
The study Influence of CSR on People Management: Best Practices by the ESADE Institute for Social Innovation in collaboration with ISS Iberia concluded that policies on CSR raise work team enthusiasm, productivity and sense of belonging, hence improving the company's capacity to attract and retain talent and enhancing working atmosphere. 
According to Pinder (2008), work motivation is "a set of energetic forces that originate both within as well as beyond an individual's being, to initiate work-related behaviour, and to determine its form, direction, intensity and duration". Effective CSR initiatives could directly impact employee motivation using the concepts of intrinsic motivation (the natural, inherent desire to seek out challenges, new possibilities for oneself rather than an exchange of rewards) and extrinsic motivation (through monetary compensation like salaries, benefits, incentive, bonuses, etc.), as a part of the self-determination theory (SDT). A suitable CSR strategy could directly and positively impact an employee's intrinsic motivators, at the same time, improving their self-image, fulfilment, inspiration and the desire to contribute. This is particularly important for businesses during challenging times like the COVID-19 lockdowns, when financial rewards could be limited and work conditions could be less desirable.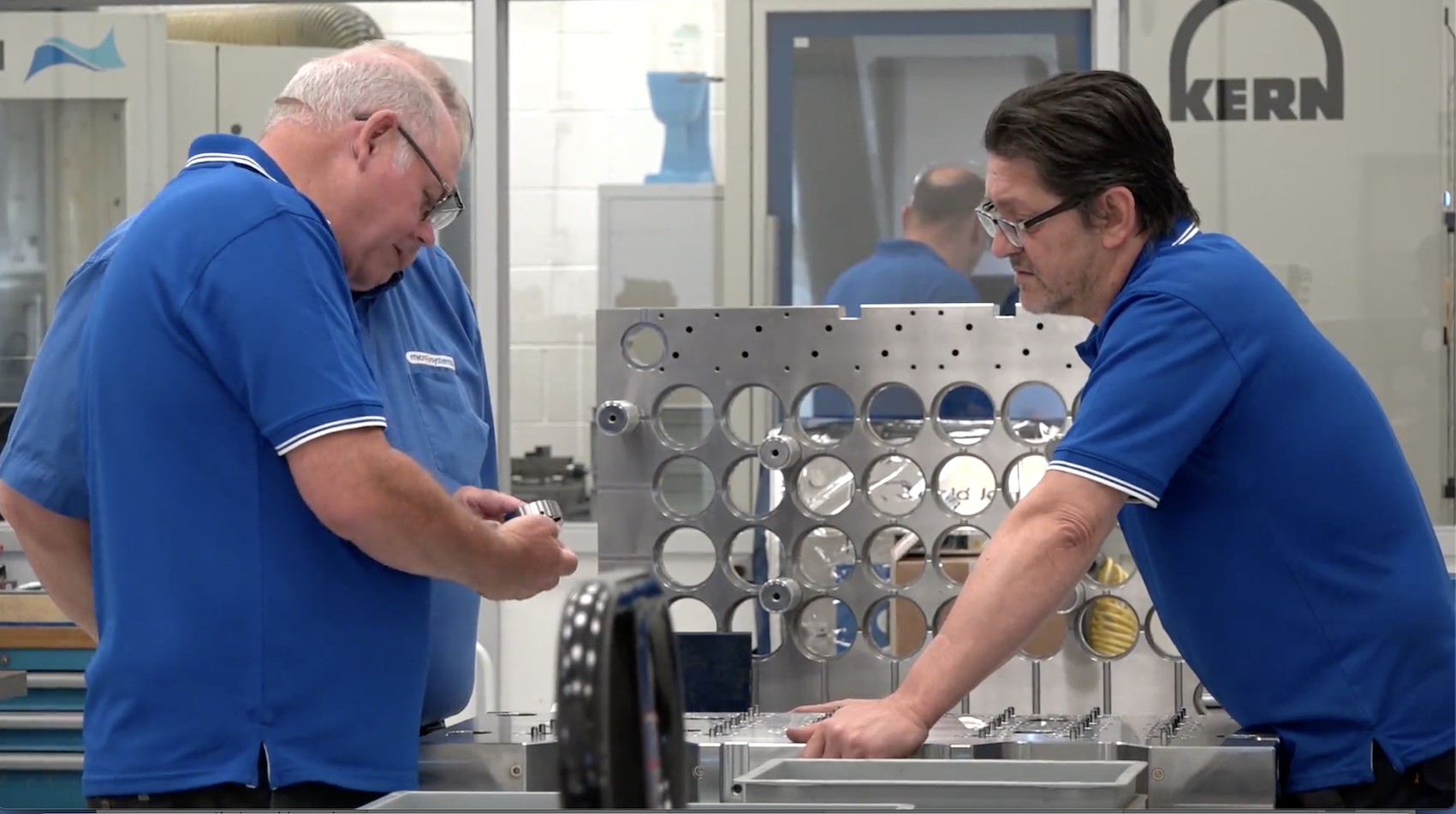 Our dedicated team of experienced engineers and technicians receive full support from the company to build their skills and be motivated on the job.
Employee retention 
As people spend about a third of their lives working, it is not surprising that people want it to be enjoyable and they love what they are doing. People nowadays are looking for more than just salary, so it is crucial for businesses to understand the importance of other aspects at work, otherwise, employees are willing to leave when they feel it's enough or they have a better job offer. According to the Porter Novelli survey, 43% of employees are evaluating their present position because their organisation is not doing enough to address external social justice concerns. By having an engaging CSR strategy, businesses could prove to their employees that they are now a part of the solution, to make real differences on the community and the planet. 
While implementing CSR practices could be financially challenging, the cost of retention is significant to any business regardless of its size. According to certain studies, such as the Society for Human Resource Management (SHRM), replacing a paid employee costs a company 6 to 9 months' income on average. For example, the cost to replace a £10/hour retail employee would be £3,328 (16% of annual salary), the cost to replace a £40k manager would be £8,000 (20% of annual salary), and the cost to replace a £100k CEO is £213,000 (up to 213% of annual salary).
That's why at Micro Systems (UK), we do our best to make our talented people stay, as 22% of our employees stay for more than 15 years, 32% for more than 10 years and 56% for more than 5 years. Those numbers speak it all: People love to work at Micro Systems (UK)!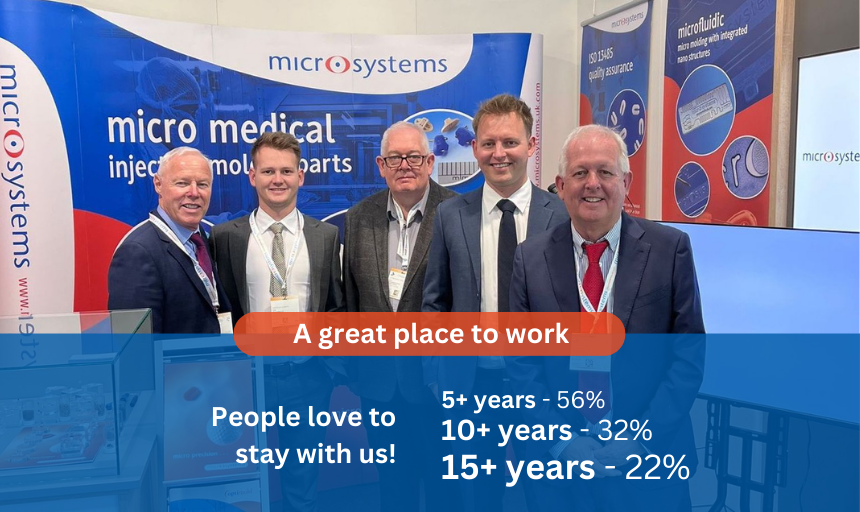 Recruitment 
According to a research, 76% of millennials evaluate a company's CSR commitments when picking where to work, and 64% will not take a job if a potential employer has good CSR practises. The data would be even higher for Gen-Z (people born between 1997 and 2012), the main upcoming workforce in the coming years, as they could be considered to be the first generation to prioritise purpose over salary, who actually care about a business's values, mission statements, environmental and social impacts, workplace cultures and so on, based on WeSpire. According to various studies, job seekers have the tendency to consider businesses with strong CSR activities as more attractive, hence, recruiters could use their strengths in business ethics and corporate social responsibility as competitive advantages in recruiting.
Study by Jones D.A. in "Why are job seekers attracted by corporate social performance? Experimental and field tests of three signal–based mechanisms", proved that using signalling theory, CSR activities transmit signals about a firm's values, reputation and prestige, and pro-social attitude, which hence tell job seekers about their perceived value fit with the organisation, anticipated pride as an employee, and expected treatment as an employee, respectively. However, some people could be sceptical or repelled by some CSR claims through media, for example, greenwashing or ingenuine practices, hence it is necessary that businesses integrate CSR into their strategy not as a marketing and branding method but because they want to. 
It is hence without doubt that businesses will need to look internally into their culture, values, and ultimately CSR strategy, to prepare themselves to attract the best and the brightest candidates, instead of simply relying on financial rewards.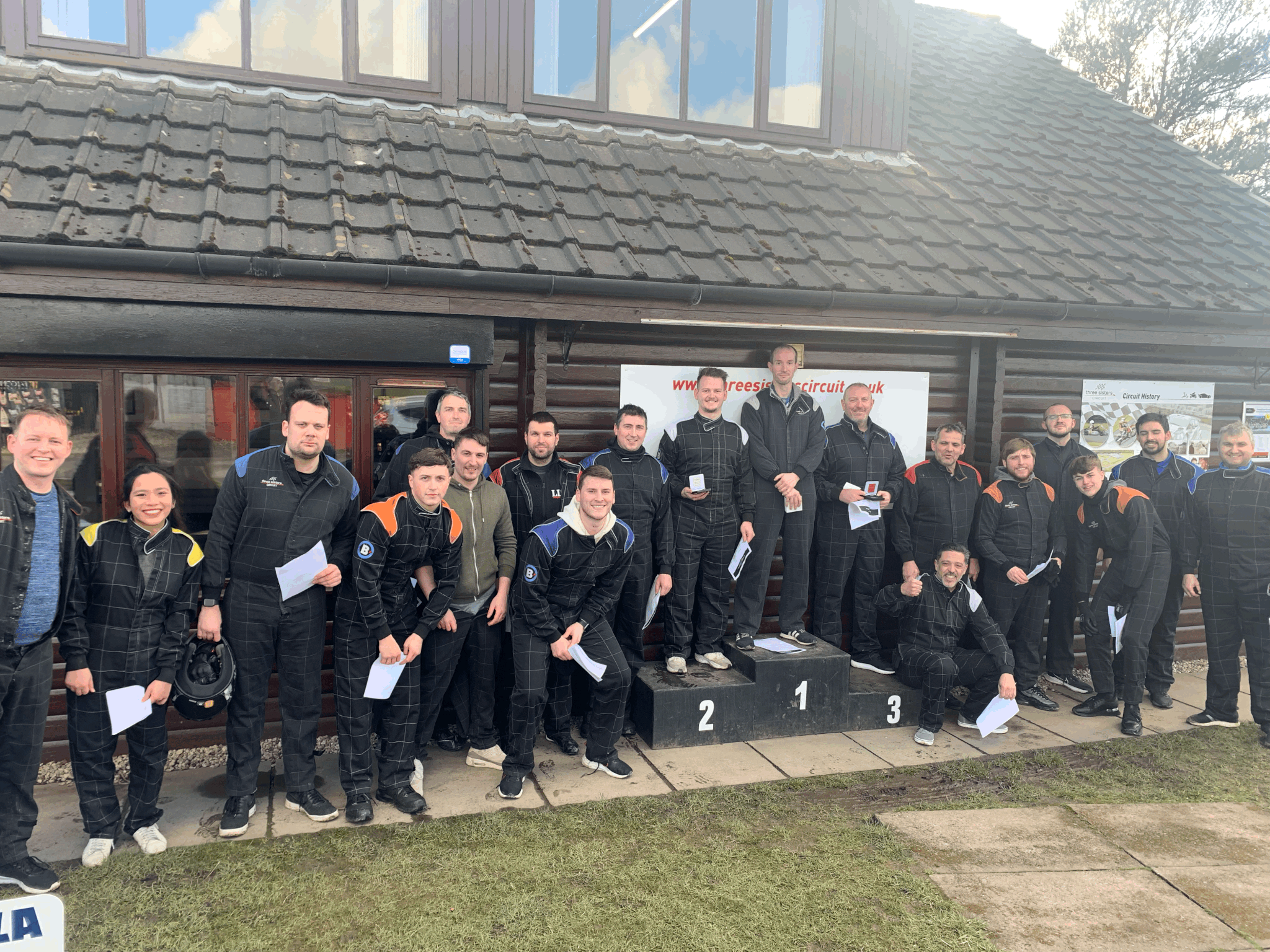 Team bonding activities like this go-karting event (2023) help Micro Systems boots team spirit, morale, and create shared memories.
As CSR and employee engagement are two of the most hotly debated topics in business today, it is crucially important for businesses to build a long-term strategy that positively impacts existing and future workforce. A study suggests 10 CSR examples to help businesses working towards a more responsible, effective and high-impact people management concept: 
Integrate competent people management into the broader strategy of the organisation. 

Encourage and reinforce a 'responsible leadership' approach. 

Create and sustain a culture of accountability. 

Provide effective procedures for engaging and listening to stakeholders. 

Increase the value of the company's management chain. 

Enhance contact between CSR, human resources, and all other sectors. 

Establish medium- and long-term objectives and targets, together with a metric system. 

Use linkages between CSR and people management. 

Create a plan for responsible people management. 

'Responsible people management' should incorporate CSR and people management.
Check out our 2022 CSR Report here.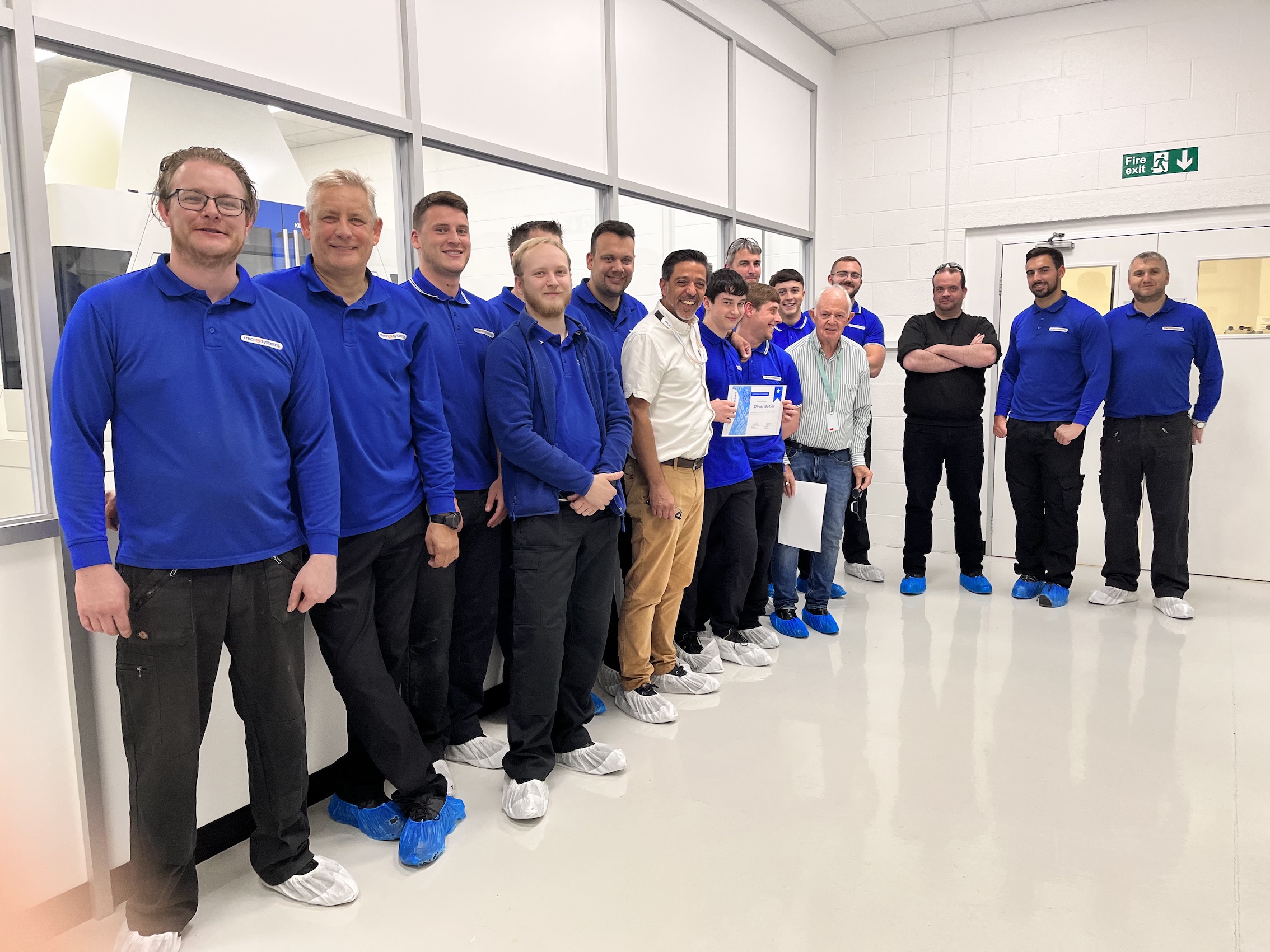 At Micro Systems (UK), we value our employees and seriously invest in their development, wellbeing and work-life balance. We have a great workforce diversity, with flexible policies to help people strive for the best at work without affecting their personal life. We heavily invest in our training and development, so that our people can reach new heights, innovating the way we work and creating the best products for our customers.
Talk to our happy talented people today at info@microsystems.uk.com to take your projects to the next level!