Micro Molding and Miniaturization in MedTech
17 May 2023
The Medtech sector is going through revolution with the introduction of medical miniaturization. Micro molders are receiving more demand for small-scale items to create novel procedures and techniques that go beyond conventional injection molding. Thanks to advancements in design, prototyping, manufacturing, and other aspects, the possibilities for medical device miniaturization keep expanding, proving "smaller is better" in this industry.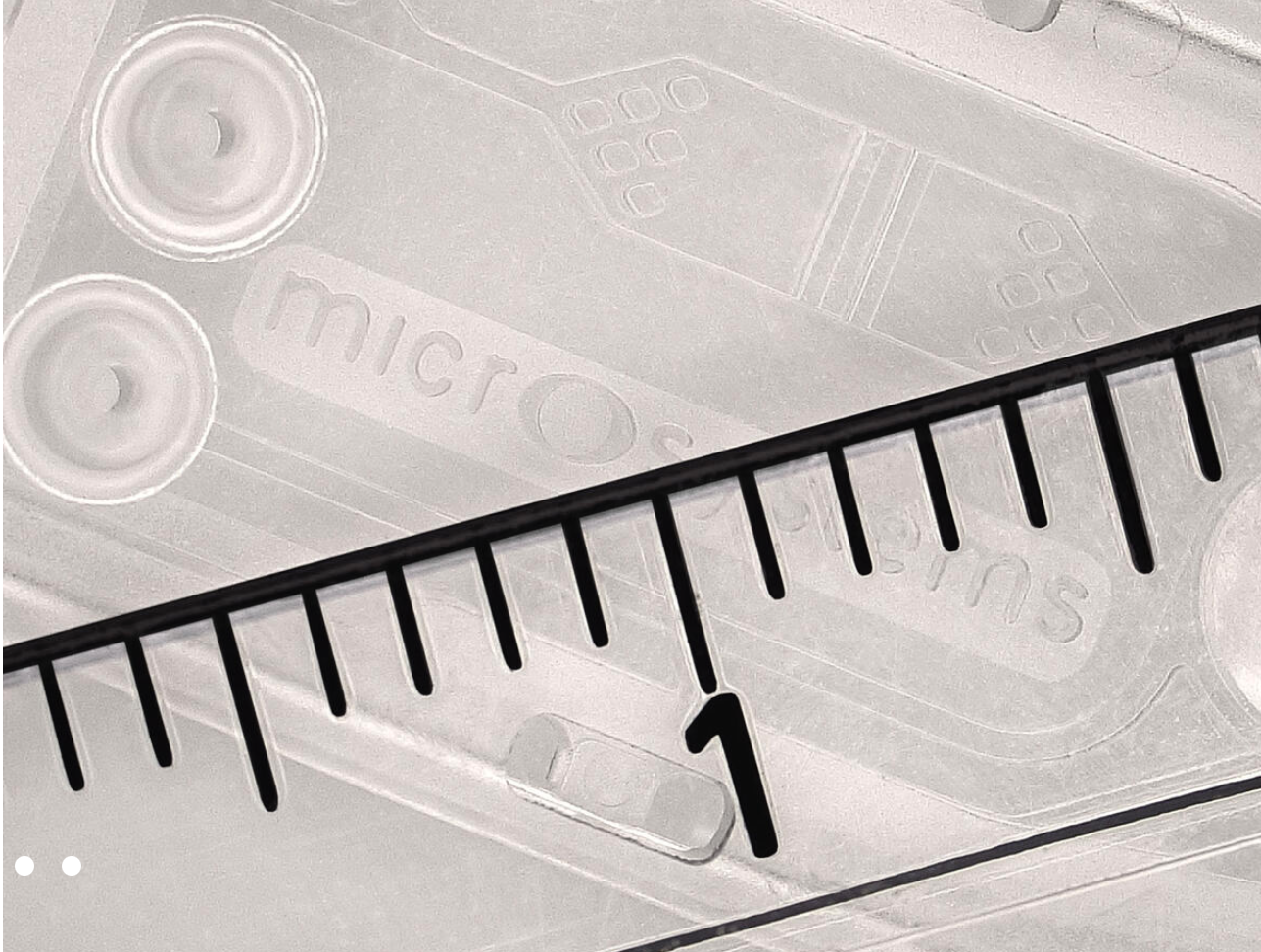 Lab-on-a-chip with 300 μm micro channels and chambers with static micro mixing features, and 3 LUER cones  (Photo: Micro Systems) 
What is Miniaturization?
Miniaturization is the process of reducing the size of a tool or equipment, generally for mechanical, optical and electronic products and devices. Over the last 50 years, med-tech pioneers have been exploring methods to shrink components to smaller dimensions within the micro range, and moving into the nanometer range. 
Miniaturization brings a number of benefits for patients, clinicians and suppliers. 
Size: Smaller devices mean less space required for storage and transportation, hence related tasks like handling, management are also less time-consuming. 
Cost: The significantly smaller size of miniaturized devices could lower costs for both the medical institutions and the patients since operations and procedures performed using small devices are less intrusive, thus requiring less time in the hospital and less recuperation time. Furthermore, as mentioned above, with less space required for storage and transportation, the corresponding costs could be saved, especially the unit transportation cost. 
Convenience: With smaller devices and tools, patients could benefit from less invasive procedural approaches, and less surgery trauma and possibly more minor operations. Miniaturization also means lower post-operation risks, shorter hospital stays, and fewer patient clinical visits. Inventions like swallowable cameras also have the potential to allow patients to take certain tasks at home, saving trips to hospitals while saving time for clinicians. As miniaturization allows more features to be added on the same (or smaller) device sizes, clinicians could perform better diagnostics and an overall more effective patient care.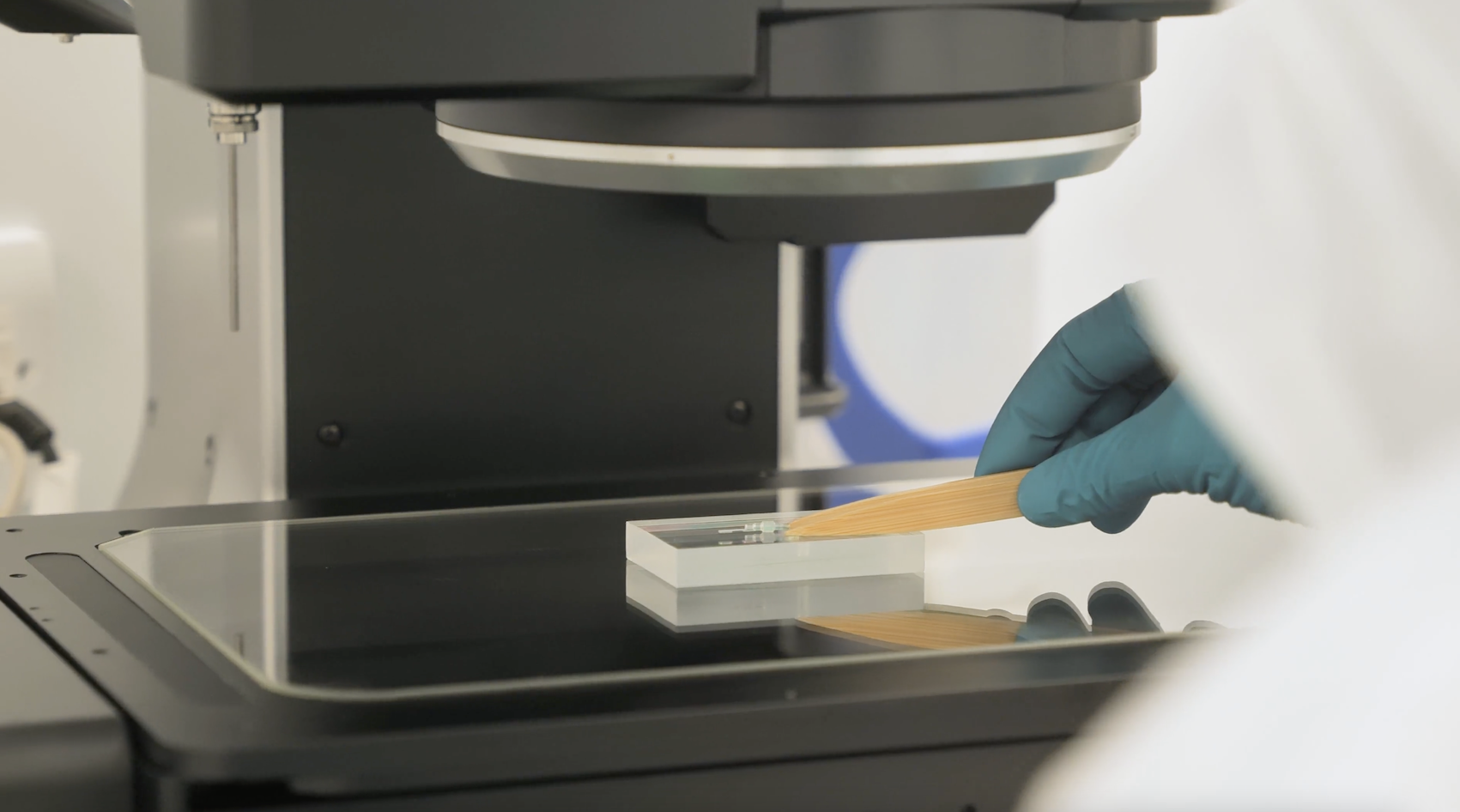 How to achieve Miniaturization in Medtech?
With technology advancing rapidly, designers and manufacturers are making miniaturization possible in more devices within the Medtech industry. 
Firstly, due to its niche design and requirements, most manufacturers and designers work closely with their clients from day one, to work on the ultimate design that prioritises human-centered engineering, functionality and cost-efficiency. For example, at Micro Systems, dedicated teams work together with clients on an ISO-rated mold testing and development area, where experienced engineers can also site customers injection molding machines, inspection, robotics and assembly equipment in order to supply a full turnkey system from start to finish. By working closely with customers, manufacturers could achieve Design for Manufacturing (DfM), or in this niche industry, Design for Micro Mouding, helping customers achieve better design at a lower cost and time length, through optimizing manufacturing process, product design (wall thickness, part lines, etc.) and material, service environment and testing.  
Secondly, it's material. Generally, thermoplastics materials (ABS, LCP, PC, PE, PEEK, etc.) and bioabsorbable materials are common for medical micro molding. As each material behaves differently in the complicated environment of micro molding, choosing the right resin material is vital for the success and scalability of the project. During the molding process, materials experience extremely high velocities, pressures and shear rates for a relatively brief amount of time, along with the quick cooling rate, leading to critical changes in their mechanical and thermal characteristics. Defects such as voids and poor knit lines also have a stronger influence on component failure as a result of the decreased polymer strength. 
The decision on material choice should be based on key considerations, including but not limited to environmental conditions (temperature, pressure, etc.), design (thin wall, etc.), end purpose (inside human body or not, touching any other bio-materials, etc.), additives (how adding additives like glass, carbon, etc. change the resin properties after being moulded, its melting, flowing and filling ability, etc.) and costing (bioabsorbable materials are more expensive). For example, PEEK (Polyether Ether Keytone) is a common material for micro molding thanks to its great mechanical properties, excellent biocompatibility, however, it requires precise control of mold design, injection speed and molding process, especially for thin-wall designs as it is much more challenging to achieve thinnest wall possible, compared to LCP or Polypropylene.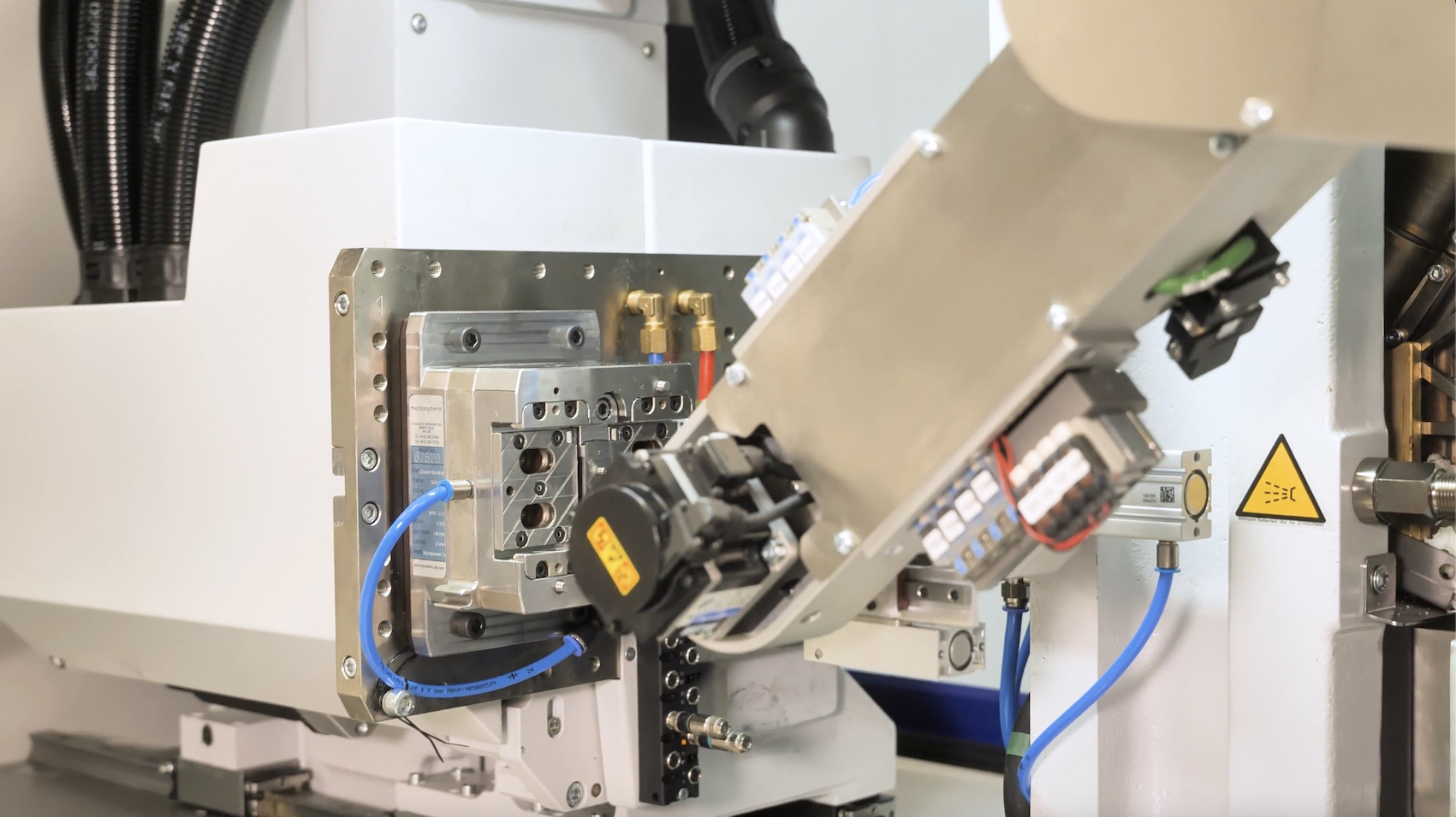 High-tech equipment and strict standards are commonly required for micro moulding projects (Photo: Micro Systems) 
Next, with more complicated added features, a higher complexity of the manufacturing process, tooling and equipment is required. As generally, micro molding requires different aspects compared to conventional molding, specific micro molding suppliers need to heavily invest in ultimate precision mold manufacturing machines, inspection equipment, and other specific requirements for the medical industry like class 7 cleanroom. In order to properly regulate the flow of material into the mold cavity, all micro molding tools need to be extremely exact in their tolerances and shut-off surfaces. Consequently, it's crucial to have highly capable toolmakers who comprehend the difficulties of micro molding and have the knowledge required to create tooling with such tiny, precise characteristics. The design team at Micro Systems has worked on technically challenging projects, involving specialist steel selections for optical surfaces, micro machining and fast high-temperature heat transfer, localized to optimize specific micro features. For the sustainability of the clients, Micro Systems's moulds also achieve long life, running between 3.5s and 5s for 40 million cycles between major refurbishment.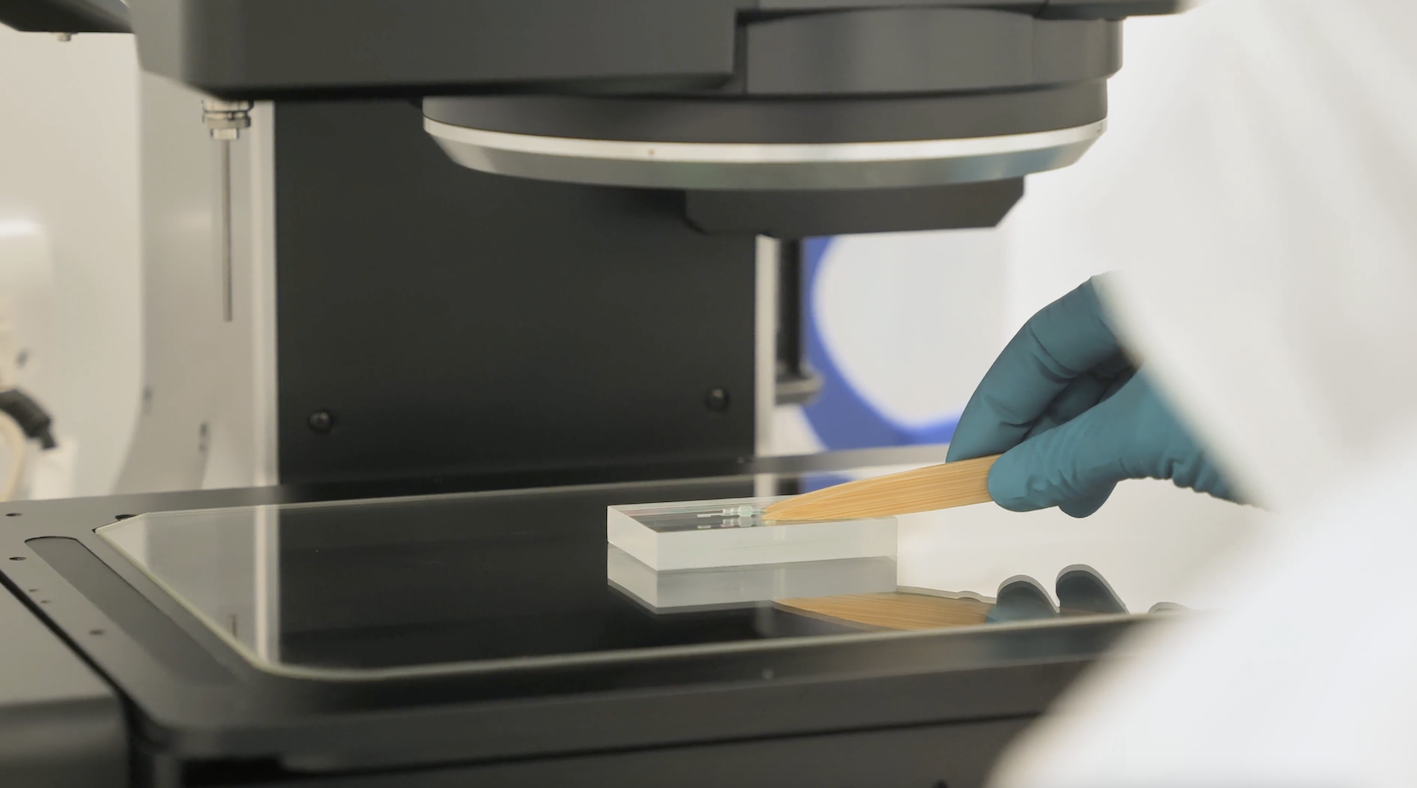 Finally, it's validation. The intricacy of process control and the difficulties of measuring, manipulating, and examining such tiny characteristics make it difficult to validate micro molded components. Inspecting tiny parts before sending to customers is critical, and requires extremely precise metrology. For example, facilities at Micro Systems have the CNC CMM capability of 1 micron and confocal non contact measurement systems in the nanometre range for profile and surface finish measurements, or CT-Scan CAD-Compare capability to accurately and repeatedly measure features in the microns range and optical surfaces. After inspection, micro molded parts need to be handled and packed with great care, as they are extremely small and might require specific environmental conditions for medical purposes, so traditional handling and packaging methods might not be suitable. 
Due to the variety and complexity in the structure of micro molds, along with the fast-changing molding technology, it is more beneficial for OEMs to outsource their micro mold projects to a specialist with unique technical advantage in this respect. Especially, in the case of micro production when tolerances and details are extremely tight, in-house tooling, molding, assembly and testing are essential, as turnkey projects with a single mold supplier increase transparency, reduce risk, minimize time and financial waste, and achieve optimized products. 
References:
Fuges, C. (2021) Toolroom perspective on Micro Molding, MoldMaking Technology. Available at: https://www.moldmakingtechnology.com/articles/toolroom-perspective-on-micro-molding (Accessed: 17 May 2023).
Micromolding: Small Parts, big challenges (no date) Canadian Plastics. Available at: https://www.canplastics.com/features/micromolding-small-parts-big-challenges/ (Accessed: 17 May 2023).
13, M. (2016) The challenges of micromolding, plasticstoday.com. Available at: https://www.plasticstoday.com/challenges-micromolding (Accessed: 17 May 2023).
How precision tooling can make miniaturisation possible (2023) Medical Plastics News. Available at: https://www.medicalplasticsnews.com/medical-plastics-industry-insights/latest-medical-plastics-insights/how-precision-tooling-can-make-miniaturisation-possible/ (Accessed: 17 May 2023).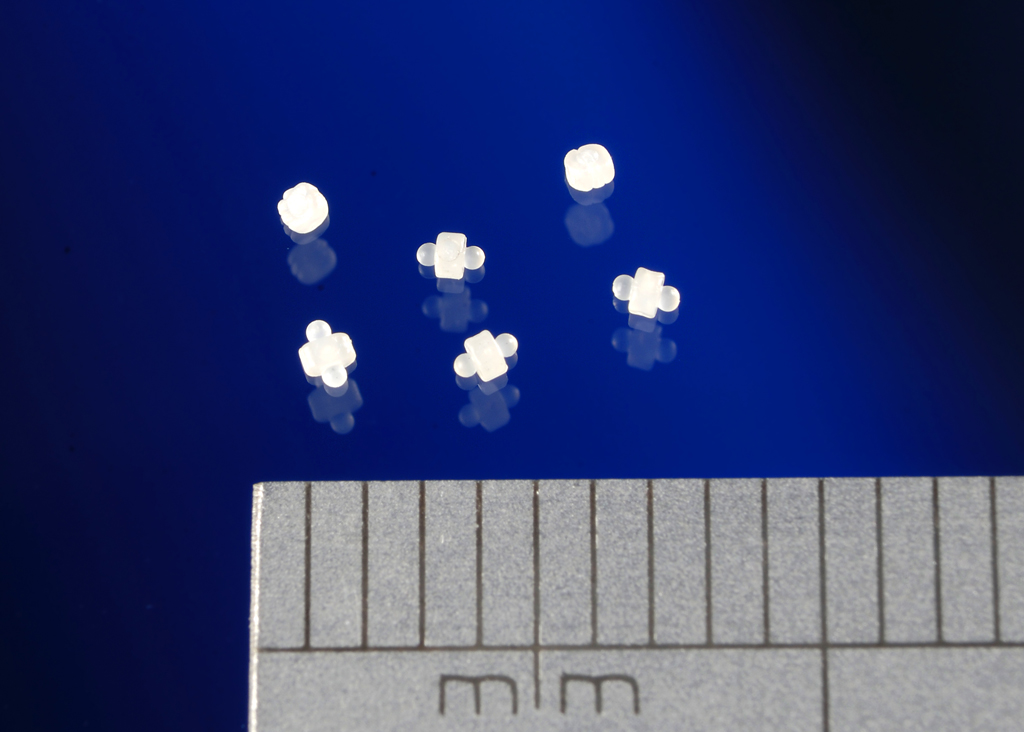 Micro Systems, based in Golbourne, Greater Manchester, UK, has been a leading supplier for micro molding, mold design, mold manufacture and metrology, for major OEMs in the medical, pharmaceutical, ophthalmic, packaging markets and many more. Micro Systems has a range of the latest ultimate precision mold manufacturing machines and equipment, with state-of-the-art facilities in both the UK and Singapore, serving customers across continents with millions of fully tested and manufactured micro components and custom micro molds. For more information, please Contact us or visit our website.