See you in Rotterdam – Lab-on-chip & Microfluidics Europe 2023 Exhibition!
16 Jun 2023
The 15th SelectBIO Lab-on-a-Chip and Microfluidics Europe 2023 conference and exhibition, on 19th and 20nd, June 2023 in Rotterdam, the Netherlands, brings together academic and professional researchers to discuss the latest technology and innovation in the fields of Lab-on-a-Chip (LOAC) and Microfluidics.
At this conference and exhibition, top-of-the-field speakers, presenters and sponsors will deliver speeches related to various uses for Lab-on-a-Chip, including body-on-a-chip/organs-on-a-chip, point-of-care/point-of-need diagnostics, and life science research. The conference will also concentrate on the manufacturing of LOAC devices, cutting-edge designs and manufacturing techniques, as well as the key application areas for LOAC, from research to diagnostics, 3D-bioprinting, the integration of microfluidics technologies with biofabrication and 3D printing, and the use of microfluidics technologies in point-of-care testing and global health.
At this exhibition, Micro Systems will proudly exhibit along other companies from Europe, the United States, and Asia/Pacific, showcasing our most recent technical developments and related goods and services in the field of microfluidics and lab-on-a-chip. We will be exhibiting at Booth E8 on both days of the exhibition. 
At Micro Systems, we strongly believe that our 20+ years of experience and expertise can help our customers to achieve higher levels in their microfluidics projects in this fast-growing industry. According to a research by Acumen, the size of the global lab-on-a-chip market was valued at USD 5,698 million in 2021 and is projected to increase to USD 14,772 million by 2030, at a CAGR of 11.5% from 2022 to 2030. 
See you in Rotterdam!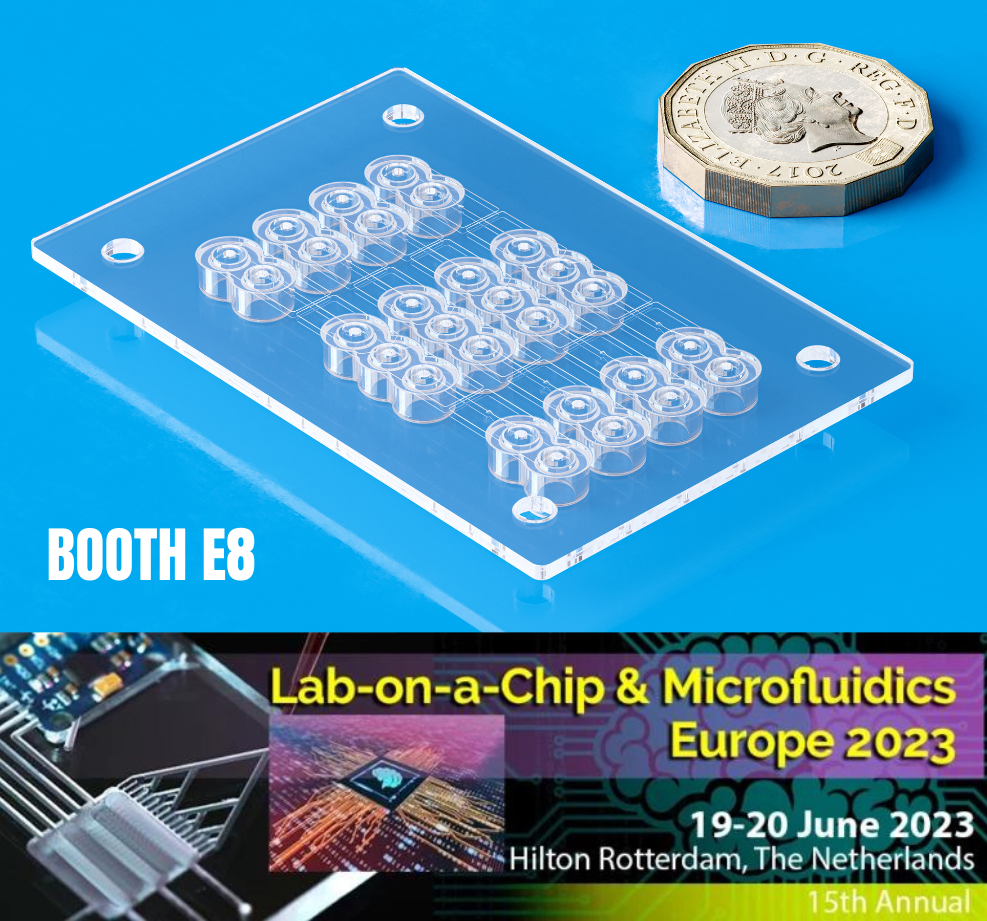 Micro Systems specializes in the design, manufacture and validation of ultra precision micro molds for the medical, pharmaceutical and optical markets, at the same time, the development and use of micro and nano technologies in the design and manufacture of injection molded components. We have a dedicated micro molding facility, and have ISO13485 and ISO9001 certifications. For more information, please Contact us or visit our website.